A Good Title Is A Work of Genius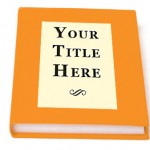 A Good Title Is A Work of Genius: That's what Emanuel Haldeman-Julius said about changing the title of a book to increase sales. And he should know, he's the guy who single-handedly sold more than 100,000,000 "little blue books" during the first part of the 20th century (Yes, I said 100 million copies).
His book had a good title – entitled "The First Hundred Million" gives a rare glimpse into how to use certain tested title words to increase your sales. In fact, his book is one of the most scientific studies of what a title change can do for your sales.
The most remarkable thing is that Haldeman-Julius simply advertised his books by title alone. There was no selling copy, only the title of the book. That's it.
So before you decide on any haphazard A Good Title for your next ebook, manual, ezine article or free report, you might want to take advice from this savvy marketer.
Haldeman-Julius had a policy in his business – if a good title didn't sell over 10,000 copies a year it was sent to a place in his office called "The Hospital". Inside the Hospital he went to work coming up with a new title for the poorly selling book and re-releasing it. If the revised title didn't sell, the book went into the 'morgue".
He tells about a book originally being titled "The Art of Controversy" which never really sold until it was changed to "How to Argue Logically" and then it leapt up to 30,000 copies. The amazing thing is that nothing else was changed inside the book, just the title.
And from this "in the trenches" research, Haldeman-Julius discovered certain title words that could increase the sales of almost any book when applied. For instance the words "The Truth About" increased sales for one book starting its publishing life as "Patent Medicine". This book by Dr. Arthur Cramp only sold 3,000 copies in 1925 but when the title was changed to "The Truth About Patent Medicine" it rose up to a respectable 10,000 copies.
Therefore the words "The Truth About" are magical.
Next, he found the words "Life" and "Love" to work well. Followed by the worn, but still very powerful phrase "How To". Books with "How To" in the title were almost always placed at the top of his sales list. Take for example, the title "How to Psycho-Analyze Yourself" sold 43,000 copies while a similar title "Psycho-Analysis Explained" sold 5,000 less copies. And the title "How I Psycho-Analyzed Myself" managed to attract only 13,500 buyers.
What's more, Haldeman-Julius discovered the public was (and still is) clamoring for facts. So the words "The Facts You Should Know" proved a big winner.
So how can you apply this information?
Easy! The way you should use this wisdom from the ages is by applying it to titles, ebooks, ezine articles, free reports and your headlines. For instance, if I was a cosmetic surgeon I'd give out free ebooks like this: "The Facts You Should Know About Liposuction" or "The Truth About Laser Hair Removal" or "How To Erase The Years With Laser Resurfacing". Each of these could almost be a headline by themselves. That's what you want to strive for because that's what people want!
Content courtesy of:
(c)2000 Surefire Marketing, Inc.
The Power of A Good Title

Could You Use This Every Day? Contact Me For The Blueprint.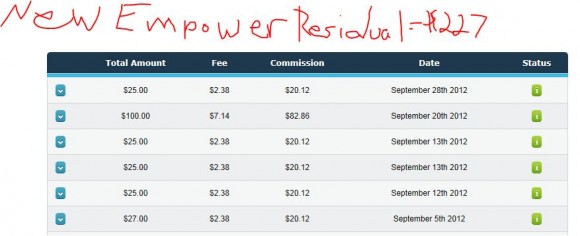 If you liked this content please "comment below, like and share"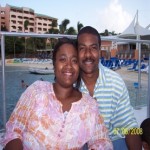 Al-Yassa
skype: al-yassa
Click Here to Work
with me personally!
PS: Crush your debt the easy way. Click Here to find out how!
We all depend on a
n image wordpress plugin
, you too?The planet's top
SEOpressor
style plugin.